Search Job Openings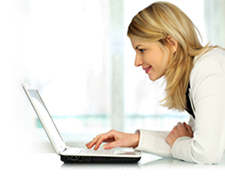 In order to make the application process as smooth as possible, please follow the guidelines below to learn how to use our online application system. We want to know as much about your experience and work history as possible, and we're here to answer questions you may have during the process.
Note: If you experience difficulty attaching your resume or an issue during the online application process, it may be due to one or more of the following:
Your web browser: Our system is not compatible with Microsoft Chrome. Please use Internet Explorer or download Firefox (free download) and try again.
Resume format: We recommend that your resume be in Word format as PDF is not accepted.
Type of Computer you are using: If you are using a MAC computer, please try using another type of computer as a MAC is not compatible.
If you are still experiencing issues, please contact
careers@carefirst.com
and someone will assist you.
The first time you apply for a job, you will be asked to register as a user with your email address and a password. In order to proceed you will be required to upload your current resume. Information from your resume will be parsed into your profile and will provide us with detailed information about your experience and education. This information is used in the screening and interview selection process.
If you apply for other jobs in the future, you will simply log in, then update your profile or confirm that it is still up-to-date. Please complete as much information as possible as this will increase your chances of job consideration.
If you experience any technical difficulties during this process, please send an e-mail detailing the specific problem you are having to careers@carefirst.com and we will respond to your e-mail as soon as possible.
Note to all Applicants: For security purposes, you will "time-out" of your session after 20 minutes of inactivity. In order to ensure that your profile is saved, please:
Gather all of the materials you will need to complete your profile before beginning.
If you think you may be interrupted before completing the profile, complete only the required fields and submit your profile.
Your profile will not be saved until you submit it. After submitting your profile, you will be asked to create a password.
You can then update your profile simply by logging back in with your e-mail address and password.
You will always be required to review each page of your profile each time you log in.
CareFirst is dedicated to working with and offering reasonable accommodations to applicants with disabilities as defined by the Americans with Disabilities Act (ADA) and applicable state and/or local law.
Applicants may request accommodation for any component of the employment process. To request accommodation please send an email to careers@carefirst.com and include the accommodation that you request and your contact information. Your request for accommodations will be evaluated on a case-by-case basis. We will respond within 48 hours following receipt of request. Please understand that only those inquiries relating to a request for reasonable accommodation will be answered through this e-mail address.
If applicable, please make contact with your state's relay service for support. To see a directory of state relay services, go to http://www.fcc.gov/cgb/dro/trsphonebk.html.
Federal law requires all employers to verify the identity and employment eligibility of all persons hired to work in the United States. To comply with this law, CareFirst must collect information regarding an employee's identity and employment eligibility and document that information on a document referred to as Form I-9, Employment Eligibility Verification, no later than three business days from when the employee begins work for pay. If you are hired, you will be required to provide certain information on the form necessary to establish your identity and eligibility to work in the United States and certain required supporting documents.
As a federal contractor, CareFirst also uses E-Verify to confirm newly-hired employees' legal eligibility to work in the US. E-Verify is an Internet-based system that compares information from an employee's Form I-9, to data from the U.S Department of Homeland Security and Social Security Administration records to confirm employment eligibility.
CareFirst BlueCross BlueShield is an Equal Opportunity / Affirmative Action employer. All qualified applicants will receive consideration for employment without regard to race, color, religion, sex, sexual orientation, gender identity or national origin, disability, or protected veteran status.