Why Work at CareFirst BCBS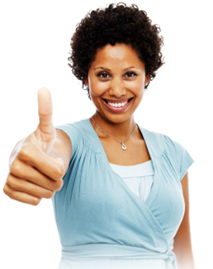 Introduction
CareFirst, Inc. is the not-for-profit, non-stock, parent company of CareFirst of Maryland, Inc., and Group Hospitalization and Medical Services, Inc., affiliates that do business as CareFirst BlueCross BlueShield. CareFirst, Inc. is governed by a Board of Directors and special statutes regulating its business in Maryland, the District of Columbia and Northern Virginia. CareFirst BlueCross BlueShield is a regional leader in providing health care coverage and related services throughout the Maryland, Washington, D.C., and Northern Virginia areas. In addition to our CareFirst BlueCross BlueShield offices, we also have subsidiary companies located in Fairfax, VA; Charleston, WV and Owings Mills, MD.
We are looking for the best and brightest people to join our team - people who will help us grow by providing our members with the highest level of service.
CareFirst BlueCross BlueShield – Changing the Face of Health Care
CareFirst BlueCross BlueShield prides itself on being a premier health care leader. We are the largest health care insurer in the Mid-Atlantic region, employing over 4,500 associates, serving nearly 3.4 million members in the Maryland, District of Columbia, and Northern Virginia area. Our branding and accreditations set us apart from our competitors: we have received 11 consecutive national Brand Excellence awards; recognizing our customer service, financial strength, membership growth and promotion of the Blue brand name.
According to the US Bureau of Labor and Statistics, EIGHT of the top 20 fastest growing professions are in the Health Care Industry! Create your profile and search our careers website for your next opportunity!
The CareFirst Diversity Vision

The CareFirst diversity vision is to be a culturally aware company that reflects the diverse nature of the communities it serves, while maintaining an inclusive, respectful environment which encourages associates to maximize their potential. CareFirst learns from all levels of diversity to be able to identify opportunities to better meet the needs of our internal and external customers.
Veterans and Disabled Individuals
It is our policy to employ and advance in employment individuals with disabilities and protected veterans, and to treat qualified individuals without discrimination on the basis of their physical or mental disability or veteran status.
CareFirst Values

Our values serve as the pathway for all we do. They guide our company's dedication to maximizing our community's access to high quality, cost effective health care services.
Customer First
We see ourselves through the eyes of our customers.
We deliver services that anticipate our customers' needs.
Integrity
We act with unquestionable ethics.
We communicate openly, directly and timely.
Personal Accountability for Excellence
We take individual ownership for achieving high performance.
We demonstrate a bias for action.
One Company, One Team
We align our decisions and actions for the greater good.
We collaborate and support others to achieve results.
Leadership
We demonstrate leadership in our markets, our communities and the health care industry.
We each set an example of high ethical standards in performing our duties.
CareFirst BlueCross BlueShield is an Equal Opportunity / Affirmative Action employer. All qualified applicants will receive consideration for employment without regard to race, color, religion, sex, sexual orientation, gender identity or national origin, disability, or protected veteran status.