Viewing and printing this document requires Adobe Acrobat Reader, which can be downloaded free from the Adobe site.
Individual Select Preferred Dental Plus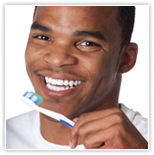 Individual Select - Preferred Dental Plus offers a broad range of coverage of routine dental services and major dental procedures with access to one of the largest provider networks in the country.
If you have questions or need assistance, call our Sales Specialists at (410) 356-8000 or toll free at (800) 544-8703, Monday-Friday, 8 a.m. – 8 p.m.