Video Visit - Breastfeeding Support

Note: The breastfeeding video visit benefit is not yet available to Medicare Advantage plan members.
If you are having difficulties with breastfeeding or just need some advice, lactation services through MilkOnTap's network of International Board-Certified Lactation Consultants (IBCLCs) can help. The IBCLCLs are familiar with many of the common issues new mothers face and can be a valuable resource.
MilkOnTap's IBCLCs can coach you on:
Latching issues
Milk supply
Breast tenderness
Persistently hungry baby
Returning to work
Pumping
Plugged milk ducts
Mastitis
Sore nipples
Thrush
Oversupply
Weaning
Lactation Consultations are covered as a no cost preventive service for women.
The first visit will last about 50 minutes and follow-up visits will be about 25 minutes. If you have questions and need some help, don't wait. Schedule a Video Visit and talk to an IBCLC today to get the help you need.
---
---
Register for CareFirst Video Visit or log in to get started.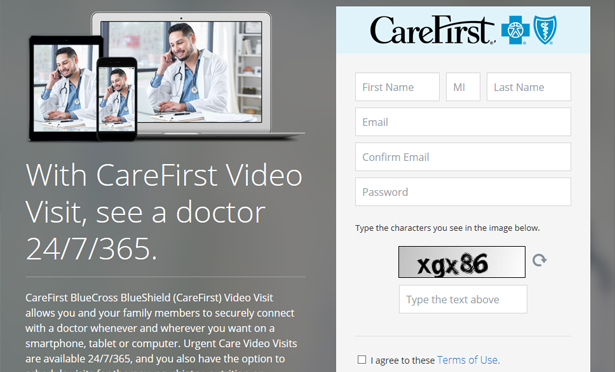 Select the service you need.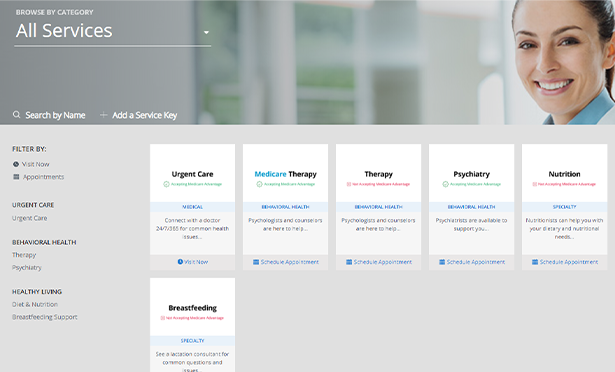 Review appointment options by date or provider.
Use the scheduler to find a time that works for you.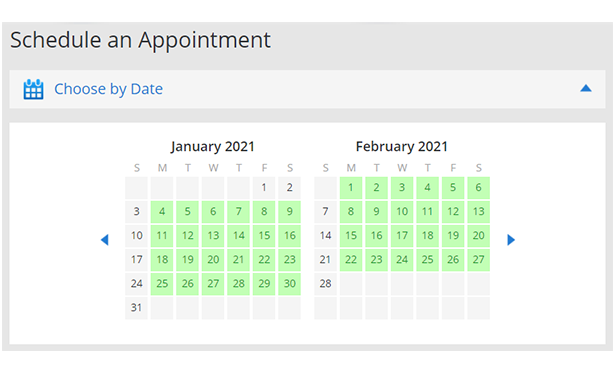 Review the profiles of board-certified lactation consultants to find the best match.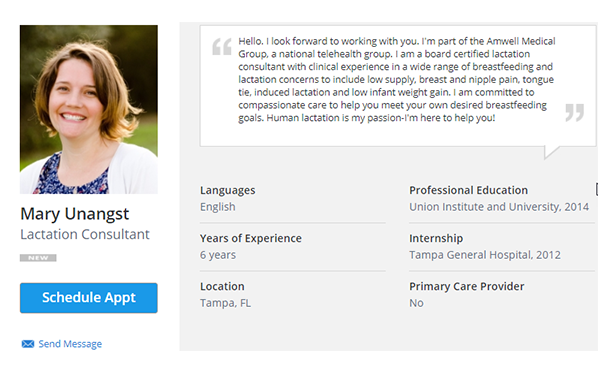 Add a phone number where we can reach you if your appointment time needs to be adjusted.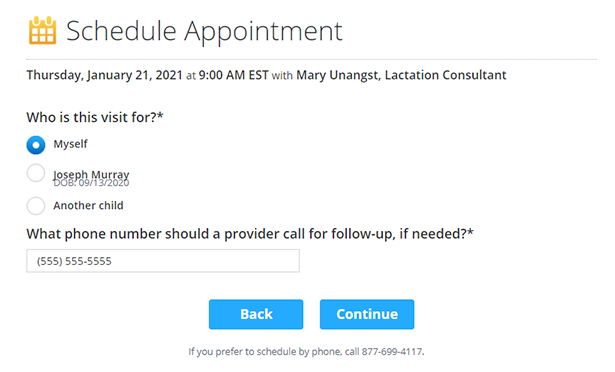 Schedule your appointment. We'll email you a few hours before the call. At your appointment time, log in to connect with the lactation consultant.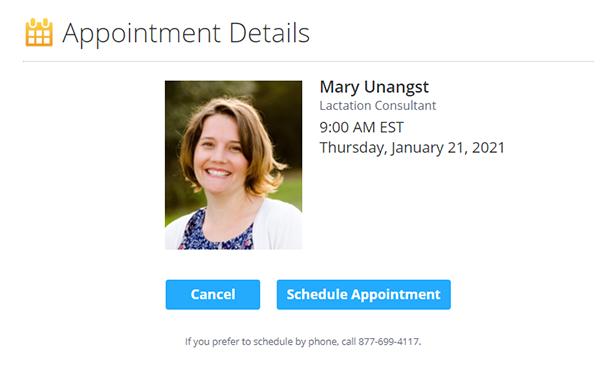 Visit carefirstvideovisit.com or download the CareFirst Video Visit app from your favorite app store.
---

In the case of a life-threatening emergency, you should always call 911 or your local emergency services. CareFirst Video Visit does not replace these services.