Video Visit - Diet & Nutrition

Note: The diet & nutrition video visit benefit is not yet available to Medicare Advantage plan members.
Dietary and nutrition needs vary significantly from person to person. Your unique needs depend on lifestyle factors, family history, current health and more. A Video Visit with a certified nutritionist can help you with many dietary and nutrition needs, including food allergies, weight loss counseling and many others. Nutritionists are available by appointment at your convenience – day or night, any day of the week. The cost of your Video Visit varies depending on your benefits but will be visible to you before you begin your visit.
Nutritionists can help you with:
Weight loss
Digestive disorders
Food allergies
Gluten free diets
Pregnancy diets
Pediatric nutrition
High cholesterol
Sports nutrition
Vegetarian diets
Vitamins and supplements
High blood pressure
Meal planning
The average nutrition Video Visit is 30 minutes, but you can schedule follow-up appointments at your convenience if you feel you need more support. If you are struggling with any of the above areas, take advantage of this valuable benefit from the comfort of your home.
---
---
Register for CareFirst Video Visit or log in to get started.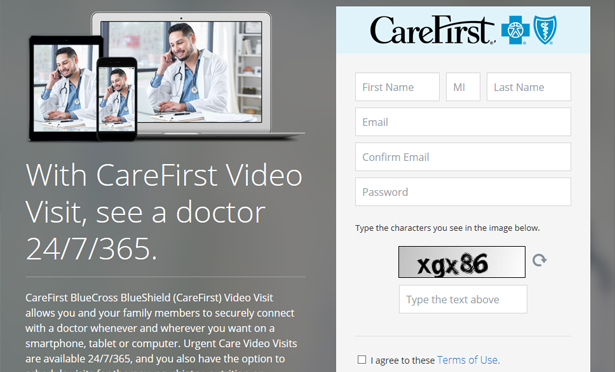 Select the service you need.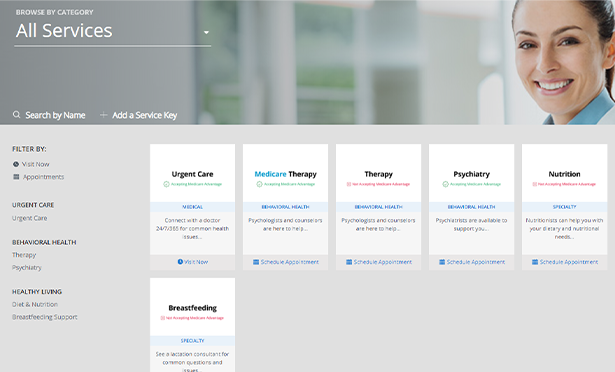 Review appointment options by date or provider.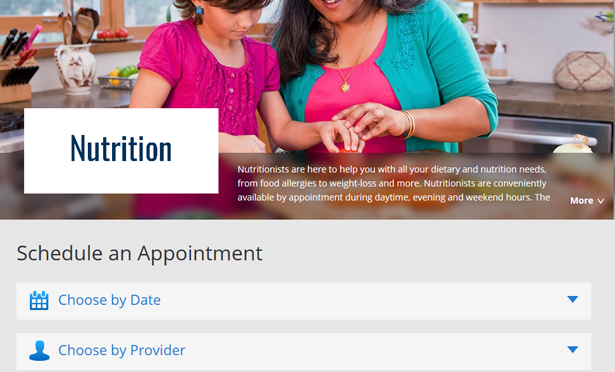 Use the scheduler to find a time that works for you.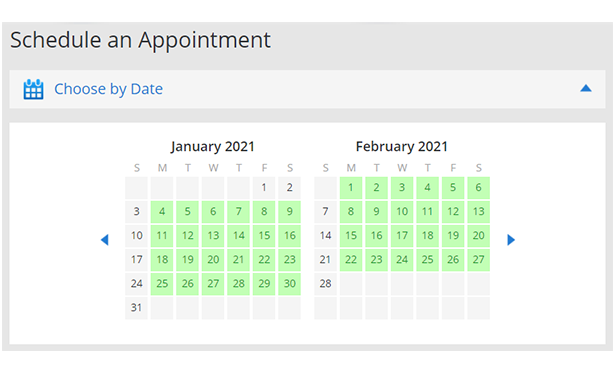 Review the profiles of registered dietitians/nutritionists to find the best match.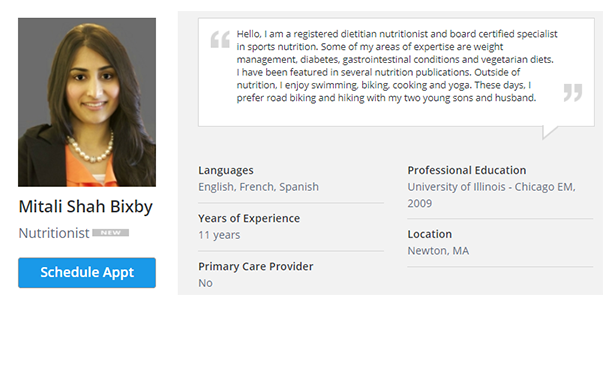 Add a phone number where we can reach you if your appointment time needs to be adjusted.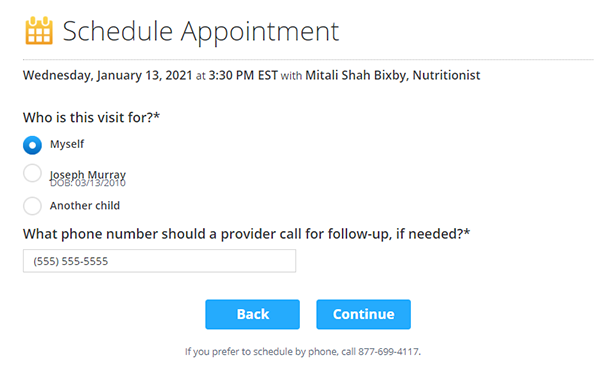 Schedule your appointment. We'll email you a few hours before the call. At your appointment time, log in to connect with the nutritionist.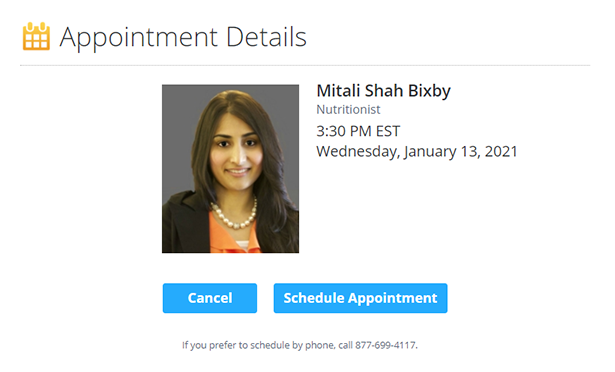 Visit carefirstvideovisit.com or download the CareFirst Video Visit app from your favorite app store.
---

In the case of a life-threatening emergency, you should always call 911 or your local emergency services. CareFirst Video Visit does not replace these services.