Mary Beth's Story
Longtime CareFirst BlueCross BlueShield member, Mary Beth, struggled with weight and chronic health conditions including respiratory issues and gastroesophageal reflux disease (GERD) for many years. Resistant to other health coaching programs, she tuned out calls from nurses who "weren't telling her anything she didn't already know."
Deciding it was time to get out of plus-sized clothing, she enrolled in Innergy®, a long-term weight management program offered as part of her health plan benefits.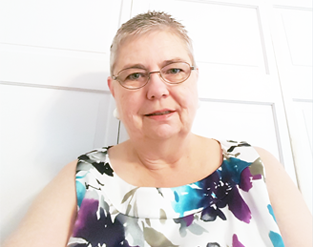 Mary Beth's coaching experience
Soon after enrolling, Mary Beth was introduced to her coach, Jeff, who is certified in adult weight management. Initially apprehensive about working with a male coach, Mary Beth quickly realized he was a good fit acknowledging "we clicked from the get-go. Jeff has been phenomenal and is the key to my success."
Through weekly one-on-one coaching calls, Mary Beth and Jeff set goals and discussed a variety of topics ranging from nutrition to exercise. Every week there is a "learning focus" and helpful online tips on topics such as "Strategies for Eating Out", "How to Reward Yourself Without Food" and Eating Healthy on a Budget."
As Mary Beth progressed, met different goals and weight loss milestones, her coaching schedule changed from weekly to monthly. She continues to add new activities to her fitness routine, even stepping outside her comfort zone to sign up for a three-week boot camp.
Nearing the end of a two-year journey, Mary Beth has lost 40 pounds and hopes to lose more. However, success for Mary Beth is not just about the numbers on the scale. According to her coach Jeff, "This journey is more than the numbers. This has been about a transformation of her mindset, lifestyle, eating habits, health status, perceived body image, and the importance of physical activity."
Mary Beth's Outlook
Though she still has weight loss goals to achieve, Mary Beth is encouraged by the physical changes friends and family have noticed. Most importantly, she has seen a dramatic shift in her biometric numbers. She has lowered the dosage of some medications and eliminated others altogether. Her chronic respiratory issues have improved, and the GERD is better controlled. According to her doctor, her blood work results have "never looked so good," and they've been able to schedule certain tests and X-rays every two years instead of annually.
Mary Beth is grateful this program is available and wants to help ensure others know about it. She recently attended a workplace health fair and made a point of meeting with the Human Resources team to share information about the program.
"The resources available are phenomenal. I'm living proof that my medical costs have gone down because of this program."