Video Visit - Therapy & Psychiatry

If you're facing a difficult time and are feeling alone, you should be able to connect to a support network to help you manage symptoms and feel better. With Video Visit, you can talk to a psychologist or therapist from the privacy of home when you're ready. The cost for your Video Visit varies depending on your benefits, but the cost will be visible to you before you begin your visit.
Psychologists and therapists can help you with many different issues, including:
Anxiety
Depression
Stress Management
LGBTQ Counseling
Bereavement/Grief
OCD
PTSD/Trauma
Couples Therapy
Panic Attacks
Insomnia
Life Transitions
These professionals are available 7 a.m. – 11 p.m. ET, seven days a week to support you and your families with these challenging areas. Once you've established a relationship with your psychologist and/or therapist, they will schedule ongoing treatment sessions to fit your needs. The average therapy appointment is about 45 minutes.
Medication Management
If you have a mental health condition requiring medication management, psychiatrists are also available to help. They can provide care and ongoing medication management through Video Visits for the following:
Anorexia
Anxiety Disorders
Bipolar Disorder
Bulimia
Cognitive Disorder
Depression
Insomnia
OCD
Panic Attacks
Social Anxiety
PTSD
The initial telepsychiatry consultation is about 45 minutes. After that, follow-up visits are about 15 minutes. Don't suffer in silence if you are facing difficult times – schedule a Video Visit and get back on the path to feeling like yourself.
---
---
Register for CareFirst Video Visit or log in to get started.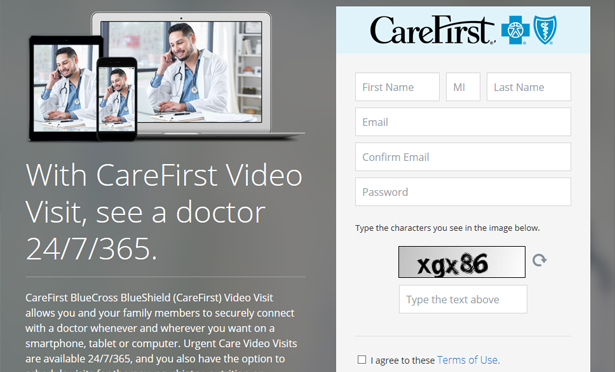 Select the service you need.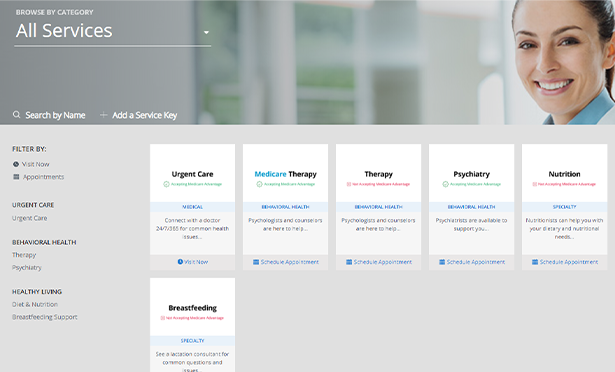 Use the scheduler to find a time that works for you.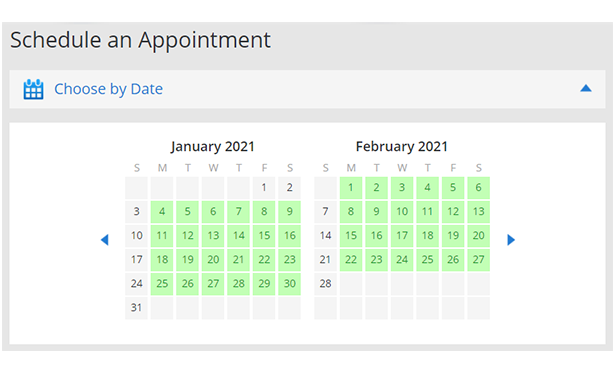 Review the profiles of registered therapists/psychiatrists to find the best match.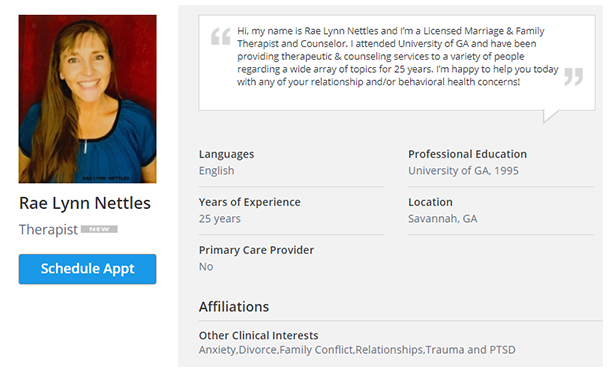 Add a phone number where we can reach you if your appointment time needs to be adjusted.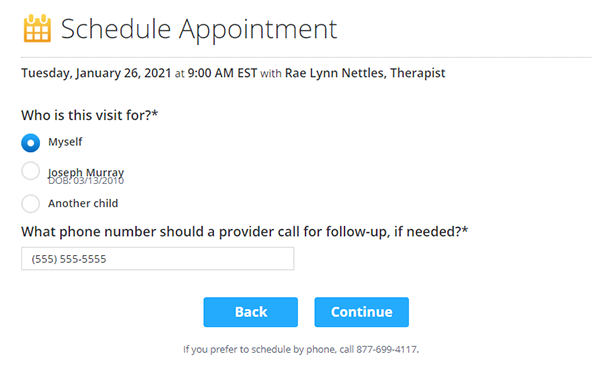 Schedule your appointment. We'll email you a few hours before the call. At your appointment time, log in to connect with the therapist/psychiatrist.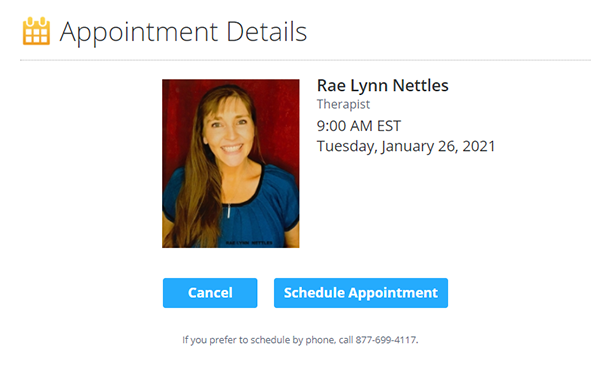 Visit carefirstvideovisit.com or download the CareFirst Video Visit app from your favorite app store.
---

In the case of a life-threatening emergency, you should always call 911 or your local emergency services. CareFirst Video Visit does not replace these services.