CareFirst BlueCross BlueShield Announces Planned Retirement of President & CEO Chet Burrell
Baltimore, MD (September 22, 2017) - CareFirst BlueCross BlueShield (CareFirst) today announced that Chet Burrell will retire as President & CEO in mid-2018. Burrell has held this role at the region's largest health insurer since December 2007.
In announcing his plans to CareFirst employees, Burrell said, "A decade of service to the mission of CareFirst has, for me, passed quickly. No matter the demands, it was never 'work' to me, as I felt drawn forward by our organization's purpose, by our mission, by our cause."
Burrell joined CareFirst after a long and varied career which included chief executive and leadership roles at health care technology and consulting companies RealMed and Novalis (which he also founded), Blue Cross and Blue Shield organizations in New York, and several executive positions in New York state government.
"Chet joined the company at a critical juncture for the organization and led a transformational makeover of the organization, our programs, and technology that has allowed us to dramatically improve how we serve our members and navigate a turbulent time in health care," said Stephen L. Waechter, Chair of the Board of Directors of CareFirst, Inc. "At the same time, he brought a passionate, thoughtful approach to the role of fulfilling our company's not-for-profit mission that has benefitted all of the communities we serve. In searching for a successor, we will seek an executive with the skills and experience to both lead the organization, and help us meet our unique not-for-profit mission."
CareFirst's board of directors will launch a nationwide search for Burrell's replacement.
About CareFirst BlueCross BlueShield
In its 79th year of service, CareFirst, an independent licensee of the Blue Cross and Blue Shield Association, is a not-for-profit health care company which, through its affiliates and subsidiaries, offers a comprehensive portfolio of health insurance products and administrative services to 3.2 million individuals and groups in Maryland, the District of Columbia and Northern Virginia. In 2016, CareFirst invested nearly $44 million to improve overall health, and increase the accessibility, affordability, safety and quality of health care throughout its market areas. To learn more about CareFirst BlueCross BlueShield, visit our website at www.carefirst.com or follow us on Facebook, Twitter, YouTube, LinkedIn, Instagram or Google+.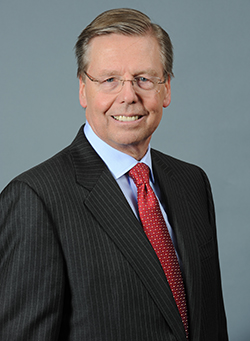 Subscribe to CareFirst News
Receive the latest CareFirst news in your email.
For more information, contact us: