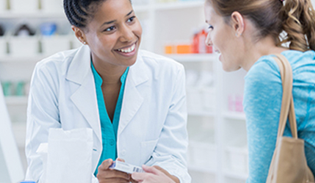 To find out which formulary you are on, log on to My Account, click the Coverage tab and select Coverage Details. If you do not see your formulary listed below, check your summary of benefits or visit our Group site.
Formulary
A formulary, also called a drug list, is a list of prescription drugs your insurance plan covers. It typically includes the most commonly prescribed drugs—both brand name and generic—and shows how much you pay for each drug. The purpose of a formulary is to help you contain costs and ensure quality of care.
Please note, the formularies listed below are not all-inclusive lists and are subject to change. To search for a specific drug, open the PDF and click "CTRL" and "F" at the same time.
Prior Authorization Forms
For a list of Prior Authorization forms sorted by drug, please visit our Drug Forms page.
Drug Forms