Imagine you've just had a medical or dental procedure, and on your way out, you're presented with a prescription for an opioid? Do you take it—even for a brief period?
Prescription opioids are highly addictive. They can help manage short-term pain after a surgery or injury, but they may not work as well to manage chronic pain long-term. Plus, after taking opioids for just five days, the likelihood of developing a dependency increases significantly, along with the risk of addiction or overdose.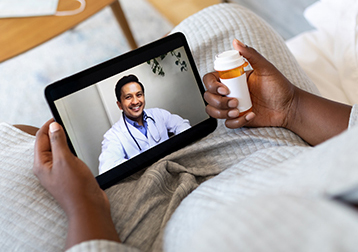 If opioids are still the best course of treatment for your pain, then follow these guidelines:
Always take your medication exactly as instructed by your doctor
Never share your opioids with others
Avoid alcohol and certain drugs that may interact with your opioids
Review your medication list with your doctor or pharmacist
Follow up regularly with your doctor
Store opioids in a secure place and lock them up, if possible
If you or someone you know is in crisis, dial 988 or contact the CareFirst support line at 800-245-7013 for more information or to make an appointment.


You can also view available treatment facilities or access a list of opioid treatment providers and pain management specialists.