Are you facing serious or complex healthcare needs? CareFirst's complex care management services provide an organized, comprehensive and holistic approach to your healthcare to reduce the frustration of fragmented care you may be experiencing. Your care manager can coordinate your medical care services and help you better understand your condition. S/he can also share resources to help you make informed decisions about your healthcare.
The complex care management team of RNs, Social Workers and Clinical Support Associates can help:
Enhance the quality of life for you and your family.
Contribute to your sense of well-being and dignity.
Positively influence the quality of your healthcare.
Coordinate services for adult and pediatric members.
Empower you and your family members through education.
When you enroll in the program, a care manager will:
Call you for an initial review of your medical history to identify the factors that may affect your health.
Review your progress and answer any of your questions.
Provide support during your time of need.
Provide you with information and self-care tips related to your condition.
Assist with identifying community resources and support groups available to you.
Work closely with your doctor to coordinate necessary services including Hospice and Palliative Care.

Take the Call
 
While you may receive a call from a nurse care manager offering extra support, you can also enroll in the program yourself either online or by calling 888-264-8648, and selecting option 4.
These services are voluntary and confidential.
Meet other members who have participated in our programs: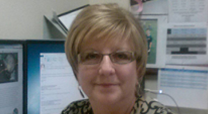 Wendy
A Wicomico county employee for nearly 30 years, Wendy had never given much thought to their group health insurance as she had always been generally healthy, not utilizing her benefits often. That all changed June 29...
---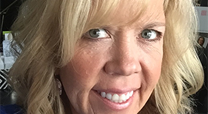 Sandi
Sandi remembers packing to go on a trip with friends to celebrate her upcoming 50th birthday. She recalls, "I was talking to my friend on the phone and the next thing I knew I woke up in the hospital two days later...