CareFirst offers personalized support to help our members who are at-risk for or already living with diabetes. These programs are part of your benefits at no additional cost.
Enhanced Benefit for Members with Diabetes
$0 cost share on insulin and diabetes supplies
Living with a chronic condition like diabetes can be overwhelming. And the high cost of insulin and supplies can make managing the condition challenging. To better support our members with diabetes, CareFirst now includes an enhanced diabetes benefit as part of most medical plans. Members will pay $0 for preferred brand insulin and diabetic supplies, even before they've met their deductible. This includes members with an HSA-qualified high deductible health plan (HDHP).1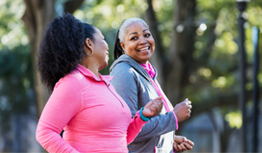 To find out which insulin and diabetic supplies are covered on your formulary, visit carefirst.com/rx and select your plan year and formulary. Or log in to My Account, select Coverage and Drug and Pharmacy Resources.
If you have questions about this benefit or are looking to save on insulin and diabetic supplies, we encourage you to discuss your options with your doctor.
Scale Back Program
Help for members at risk for prediabetes
Most people with prediabetes don't even know they have it because often there are no clear symptoms. It simply means your blood sugar levels are high, but not high enough to be considered type 2 diabetes. Scale Back2 is an interactive, telehealth-based weight loss program offered through our wellness partner, Sharecare, Inc.3 This 12-month program helps you lose 5–10% of your body weight and significantly reduce your risk of developing type 2 diabetes.
The Scale Back program includes:
26 interactive lessons
Support and guidance from a personal health coach
Tools and resources for your weight loss success—including a free digital scale
Encouragement from fellow group members who, like you, are on a journey to better health

You may receive a phone call from either Sharecare or Onduo, CareFirst's diabetes program providers, inviting you to participate in one of these programs. We encourage you to take the call to learn more about the program and how you can take advantage of this personal support.
These services are voluntary, confidential and included with your CareFirst benefits.
Plus, if you fully participate in two sessions over four weeks, you receive a free Fitbit to help you easily track your physical activity, sleep patterns and more.
Ready to get started? Log in to, or create your account with, Sharecare at carefirst.com/sharecare. Navigate to the Achieve section, select Programs, then click Scale Back to take the short assessment.
Diabetes Management Coaching Program
Extra support for members with type 1 or type 2 diabetes
The Diabetes Management Coaching program2, offered through our wellness partner, Sharecare, Inc. features one-on-one phone-based coaching sessions with a registered nurse specially trained in diabetes.
The type of support you receive can include: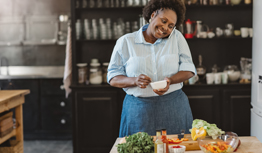 Personalized counseling—Your coach will answer your questions, discuss your risks and suggest possible lifestyle changes.
Educational materials—Based on conversations between you and your coach, you may receive additional information to better understand your treatment, medications, health risks and more.
Support and encouragement—Your coach will help you set or adjust your goals, track your progress and encourage you along the way.
Online tools—You also have access to well-being tools and services including nutrition and fitness tracking tools.
Get started today! To learn more about the coaching program, or to join, call 877-260-3253 and press option 7.
Diabetes Virtual Care Program
Support for members who need help stabilizing their type 2 diabetes
Provided by Onduo4, a leading diabetes management company, the Diabetes Virtual Care program5 provides personalized support, easy-to-use tools and access to certified diabetes educators through a mobile app.
The program provides you with the care and support you may need in between your doctor visits such as: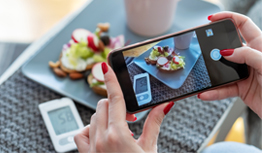 Testing supplies and connected devices—Receive a welcome kit with a connected blood glucose meter and unlimited test strips shipped right to your door. Supply refills are available at no additional cost.
Personalized one-on-one virtual coaching— Get answers to all your diabetes-related questions. You can also chat with your personal care lead to set up a plan to improve your nutrition, start an exercise program, or meet a health goal.
Virtual doctor visits—Schedule a telehealth visit with an endocrinologist or certified diabetes educator, as needed, to receive personal recommendations and guidance to manage any symptoms. We'll take care of coordinating information with your doctor.
Interested? Eligible members will be contacted about joining the program.
---
1 This benefit is available to CareFirst members with fully insured group or individual plans and select self-insured groups.
2 Not available for Individual and Student Health Plan members.
3 This wellness program is administered by Sharecare, Inc., an independent company that provides health improvement management services to CareFirst members. Sharecare, Inc. does not provide CareFirst BlueCross BlueShield products or services and is solely responsible for the health improvement management services it provides.
4 This program is provided by Onduo, LLC an independent company that does not provide Blue Cross Blue Shield products or services.
5 Members must be referred into the program by CareFirst or their physician. Not available for CFA/FEP PPO/Medicare Supplement/Advantage members.