Health coaching is a confidential phone-based program that is available to you at no cost*. Whether you want to manage stress, eat healthier, quit smoking or manage a chronic condition, coaching can help.
Why Participate
Coaching can help you:
Better understand your health risks or condition
Recognize early warning signs that may require medical attention
Understand your doctor's recommendations, medications and treatments
Gain more control over your well-being
Set goals to reach your healthy best
Your Privacy Is Protected
Health coaching is voluntary, and you can opt out at any time. As protection of your privacy is critical, during every call, you will be asked to verify your first name, last name, full mailing address and date of birth. Your personal information is kept strictly confidential.

Take the Call

You may get a call from Healthways, our trusted partner who provides wellness services including telephonic coaching. You can also call Healthways at 800-783-4582 to find out more about health coaching.
Additional wellness programs and services are available to you in My Account. Log in and click on Health Assessment and Online Coaching to get started.
---
*For most members there is no copay for disease management coaching, however, members enrolled in a plan with a health savings account (HSA) may have a cost-share until they meet their IRS minimum deductible limit for that plan year.
Meet other members who have participated in our programs:
---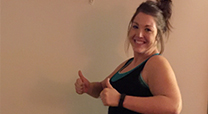 Amy
A self-proclaimed "fad dieter" who struggled with weight issues much of her life, Amy decided it was finally time to take weight loss seriously shortly after starting a new job. She recalls, "For the first time, I admitted to myself... Read More
---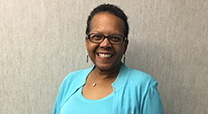 Lucia
Lucia, a CareFirst employee and member, is an active marketing professional and grandmother. Lucia struggled with her weight for a few years but hadn't really noticed the pounds adding up until her... Read More
---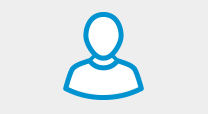 Bruce
A retired industrial maintenance electrician, Bruce is living with several chronic health conditions including diabetes, chronic obstructive pulmonary disease (COPD), emphysema and sleep apnea... Read More