Together with our pharmacy benefit manager, CVS Caremark*, CareFirst offers several pharmacy care programs and resources to provide you with personalized support. These programs can help you better understand your condition, manage your medications and take advantage of savings opportunities. These support programs are available even if you do not fill your prescription at a CVS Pharmacy.®

You may receive a phone call from a CVS Caremark pharmacist or nurse regardless of where you fill your prescriptions. These resources can help you understand your medication(s) and/or conditions(s) to help better manage your health.
These services are voluntary and confidential.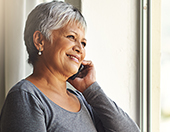 Comprehensive Medication Review
When you are taking multiple drugs to treat a medical condition, it can get overwhelming. The Comprehensive Medication Review (CMR) program can connect you with a CVS Caremark pharmacist who will review your medications and talk to your doctor about dosages, duration and any other pertinent issues. The pharmacist will work with your doctor to determine what medications best fit your situation.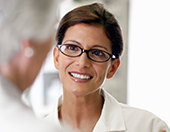 Pharmacy Advisor
If you miss a refill, a CVS Caremark pharmacist may call to offer one-on-one support. The pharmacist will discuss strategies for taking medications as prescribed by your doctor(s), and identify potential opportunities for you to save money with your prescriptions.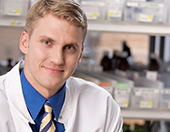 Specialty Pharmacy Coordination
If you are taking specialty drugs to treat serious or chronic conditions, you may need assistance with adherence to ensure the best possible treatment outcomes. The Specialty Pharmacy Coordination program provides a personalized approach to help you manage your specialty drugs. A CVS pharmacist will provide 24-hour assistance, condition-specific education and counseling and will work with your doctor to help manage your drugs.
---
* CVS Caremark is an independent company that provides pharmacy benefits to CareFirst members.