Did you know there are ways to safely manage pain that doesn't involve prescription opioids? They may even work better for you and have fewer risks and side effects.
For example, opioids aren't the most effective treatment for low back pain. Naproxen (Aleve®)*, taken alone, relieves acute low back pain and improves function just as well as when it's combined with an opioid or muscle relaxer.
Other safer alternatives to help you manage chronic pain include: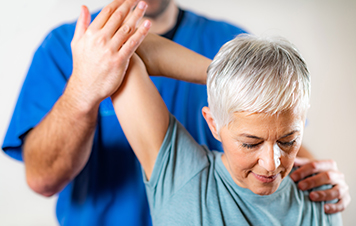 Our team of specially trained representatives, registered nurses and licensed clinicians will help you:

Find specialty doctors or schedule appointments

Identify other resources, including support groups
Connect you with a care manager or an appropriate clinical program
* Be sure to discuss all options with your doctor or pharmacist.
If you or someone you know is in crisis, dial 988 or contact the CareFirst support line at 800-245-7013 for more information or to make an appointment.


You can also view available treatment facilities or access a list of opioid treatment providers and pain management specialists.