Whole Health Benefits for Members with Chronic Conditions
CareFirst offers eligible small and large group members with certain chronic conditions access to additional dental and vision preventive services at no cost when visiting in-network providers.
Members with the following conditions are eligible:
Diabetes
Hypertension
Pregnancy (up to six months post-delivery)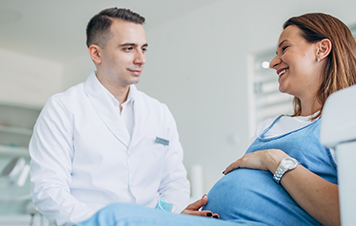 Who is Eligible?
Members must be enrolled in a CareFirst medical plan, have an eligible, fully insured dental and/or vision product and be actively seeking treatment or care for their condition.

Eligible products include: Traditional Dental, BlueDental Plus, BlueDental EPO, BlueDental Basic, Preferred Dental and BlueVision Plus.
Dental and Vision Coverage Enhancements Covered Service
Dental and Vision Coverage Enhancements Covered Service
Current Benefit
Enhanced Benefit
Cost Sharing
Vision exam

One per benefit period

Two per benefit period

Exam one – Regular cost share
Exam two – No charge

Dental exam

Two per benefit period

Four per benefit period

Exams one and two – Regular cost share
Exams three and four – No charge, not subject to deductible or annual maximum

Dental cleaning (prophylaxis)

Two per benefit period

Four per benefit period

Cleaning one and two – Regular cost share
Cleaning three and four – No charge, not subject to deductible or annual maximum