At the height of the opioid epidemic, 259 million prescriptions were written for opioids, which is more than enough to give every American adult their own bottle of pills.1 Every day, more than 90 Americans die after overdosing on opioids.2
CareFirst is working to educate and help members who struggle with opioid dependence.
Opioid Basics
What are Opioids?

Opioids can be prescribed by doctors to treat moderate to severe pain. Common types of opioids are: oxycodone, hydrocodone, morphine and methadone. Fentanyl is a synthetic opioid pain reliever, commonly used for treating advanced cancer pain.2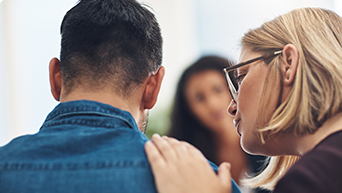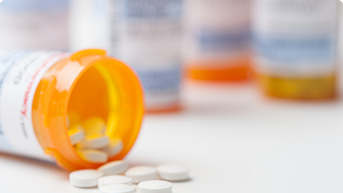 Get Support Today
Call our support team at 800-245-7013 for general support or if you are in crisis.
Resources
What Do You Know About Prescription Drug Abuse?
Prescription medicines can successfully and safely treat mental and physical illnesses. But some medicines can be addictive and many can be abused. Being aware of these potential harms can help you prevent them.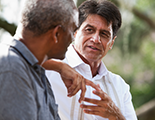 Help a Friend Struggling with Addiction
When a friend or loved one shows signs of abusing alcohol or other drugs, it is hard to know what to do or say.
More Information about Prescription Drug Addiction
People take prescription medicines for many reasons. They may use them to ease pain, anxiety, or treat health issues such as attention deficit disorder. However, some people develop an addiction.
---
1Centers for Disease Control and Prevention. (2014). Opioid Painkiller Prescribing, Where You Live Makes a Difference. Atlanta, GA: Centers for Disease Control and Prevention.

2Rudd RA, Seth P, David F, Scholl L. Increases in Drug and Opioid-Involved Overdose Deaths — United States, 2010–2015. MMWR Morb Mortal Wkly Rep. 2016;65. doi:10.15585/mmwr.mm655051e1.