How Health Reform Impacts You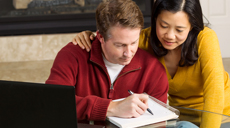 If you're currently covered by Medicaid, you don't have to buy an ACA plan. What's more, ACA expands state Medicaid programs (not all states have adopted the new standards, however; check in your state) to cover low-income Americans who earn an individual income of less than $15,282 or a family-of-four income of less than $31,322. The law also studies pilot programs and creates other options to improve the care and contain costs for people on Medicaid.
If you're currently enrolled in Maryland Health Insurance (MHIP)+ plan or in MHIP Federal, you'll need to buy an ACA-compliant plan before January 1, 2014. If you're covered by MHIP Standard, you can continue your coverage through the end of 2014.
If one or more of your children is eligible for the Children's Health Insurance Plan (CHIP) program, compare the costs and coverage of the CHIP plan with one found on the public State Exchange. You may find it best for your situation to insure one or more of your kids through CHIP, and buy a plan through the State Exchange for yourself (and your spouse, if applicable).