Health Information, Tips & Tools
Flossing daily?
Did you know that 80% of people don't floss? Not only does flossing maintain oral health, but research suggests it may benefit your heart, too. Consider making flossing a part of your daily routine, because a few small changes today can make a huge impact on your health tomorrow.
We're on a mission to inspire a more Fearless Nation. Check out some tips and tricks for healthy living and see where there's room for improvement in your life. It is never too late to #LiveFearless.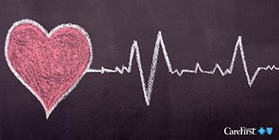 Are You Heart Healthy?
February is American Heart Month. Did you know a heart attack is often the first sign of heart disease? Learn more about the available tests to screen for heart disease.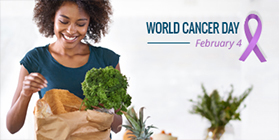 Understanding Cancer Screenings
February 4th is World Cancer Day. Did you know early detection save lives? Learn how screening tests can help.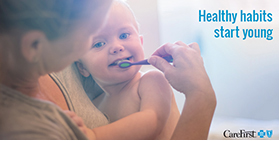 Is Your Child Ready for a Checkup?
Proper care of a child is crucial to his or her growth and development. To ensure healthy teeth as an adult, dental checkups should begin at an early age. This checklist can guide you through dental care for infants and children.
For additional information, check out our health library to access health topics and wellness tools.
Featured Recipe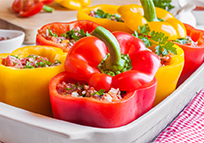 Eating vegetarian doesn't have to be boring. Try out this sweet and spicy stuffed pepper recipe!
In the Community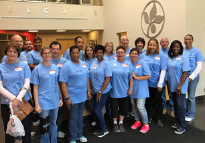 In 2016, CareFirst associates collectively volunteered more than 17,000 hours at organizations including: the Maryland Food Bank (pictured above), Girls on the Run, Food and Friends and Community health centers.
Health Calendar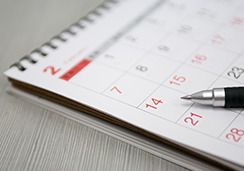 Take a look at the Health and Wellness Observance calendar.